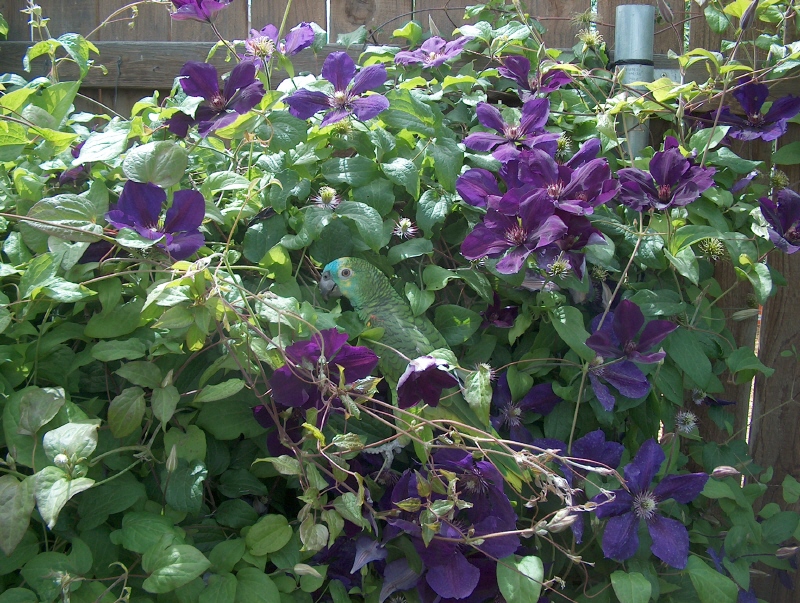 Owner: Bobbi - Itty Bitty Blue Front Amazon
Grumpy, Cherry Headed Conure, two years old (2004)
Owner: Vladan Bojanic
City: Belgrade
Country: Serbia & Montenegro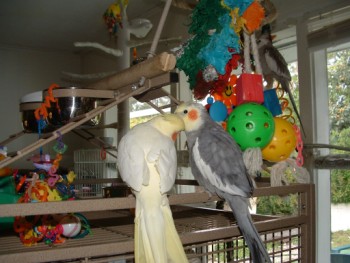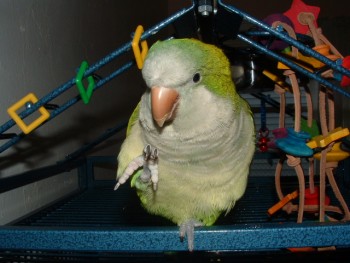 Zeta is a 1 year old spoiled Quaker "Monk" Parrot. And, Snoopy is a 2 year old White Face Pearl Cockatiel. Pretty Boy a 3 year old Normal Grey Cockatiel and Ivory a 2 year old Lutino Cockatiel. Zeta and Snoopy are very close and they are so happy to be on Pionus Parrot web site! Snoopy and Zeta gives a BIG shout out to the Visitors.
Lisa and Zeta
New Orleans, LA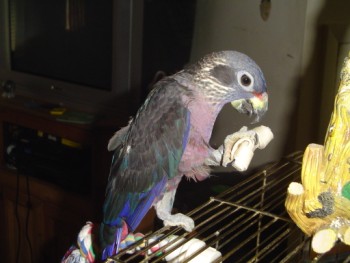 My name is Dina & my husband's name is Rob, we are from New York.  We have a Dusky Pionus named Flipper.  Here are a couple of pictures of him. Thanks!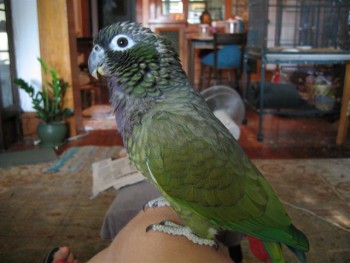 Owner: Jennifer from Milwaukee,WI
Blue Headed Pionus-Rufus & Maximilian Pionus-Violet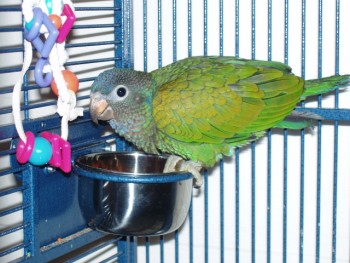 6 month old (at the time) baby Blue Headed Pionus named Lucy.  Bryan & Ken Columbus, Ohio.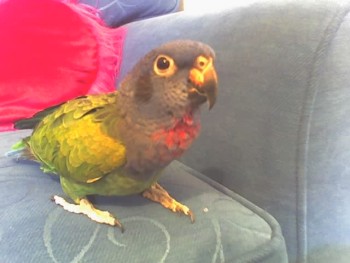 Blue Headed Pionus named Charlie 13 years old.
Owner: Charlotte Wakefield UK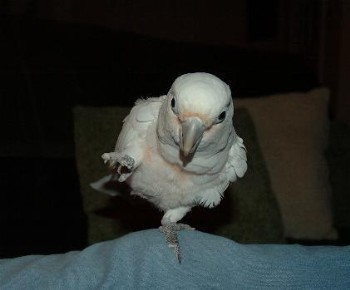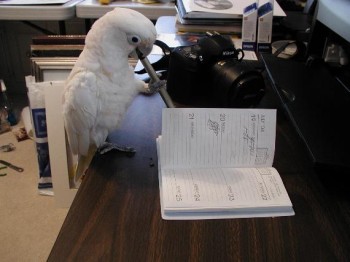 Here are a few photos of Murphy - our Goffin Cockatoo.  She can be quite a comic lol. Owner: Terri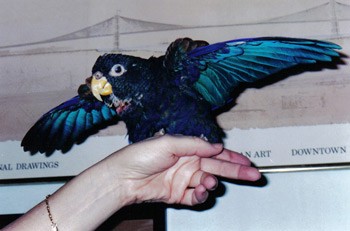 Reggie is a 7 year old female (2005) with a big personality and a lot of fun. Owner: Phyllis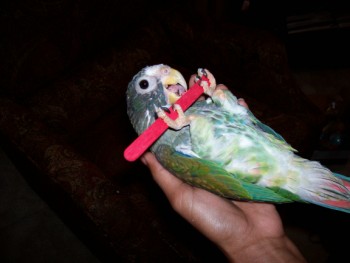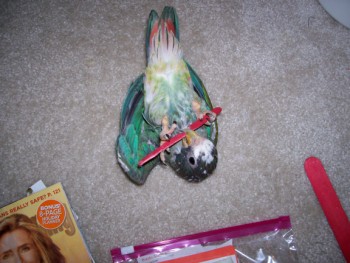 White Capped Pionus, Alphie  Owner: Miriam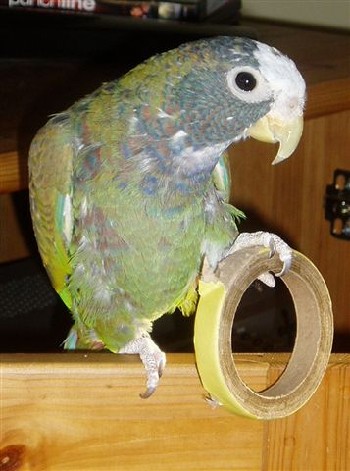 I'm owned by a wonderful 10 month old White Capped Pionus named Max.  Max is such a sweet natured wonderful bird.  I was able to visit Max every 2 weeks from the time he was 6 weeks old to the time he was ready to bring home.  He loves to hang out with me as I do my daily chores and loves to play on his Java Tree.  Max has a vocabulary of 7 words so far and loves to learn new things.  Thank you for such a wonderful website.  This is one of my favorite pictures I have of Max.
Owner: Dan of Ontario, Canada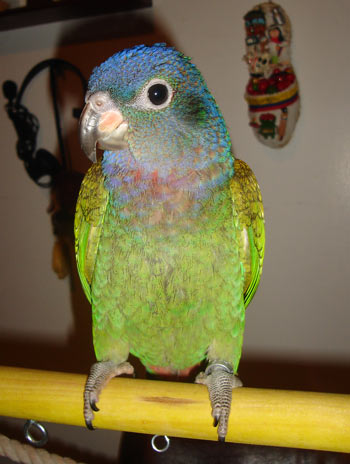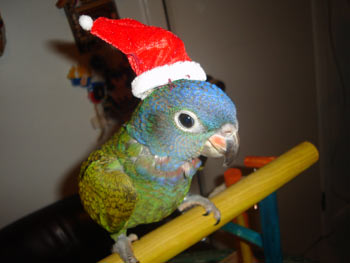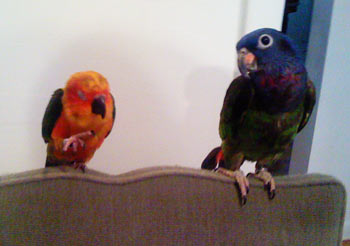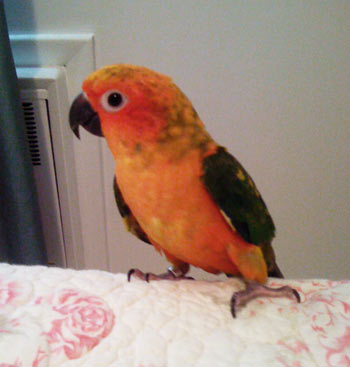 This is my 1 1/2 yr old baby Ozzy, I've had Ozzy since he was 3 months old and hand fed him for a couple of weeks. Ozzy, is my sun shine, I adore him and only want to keep him with me for ever, here are a few pics of my baby. I also have a sun conure she is very sweet and is a complete clown we love her, and even though, she can be loud we would never give her away she is a part of our family, here are some pics of our baby birds. Owner: Paola A.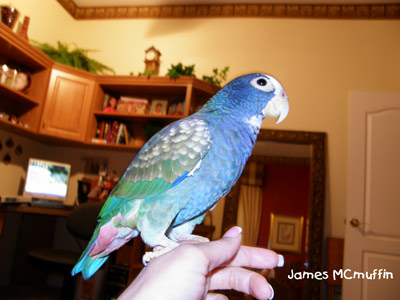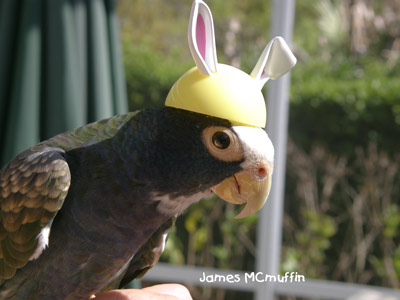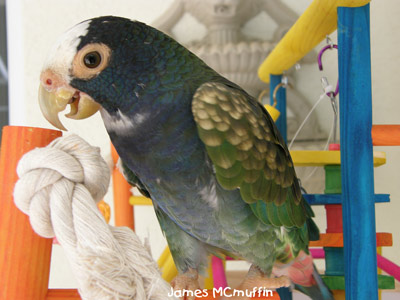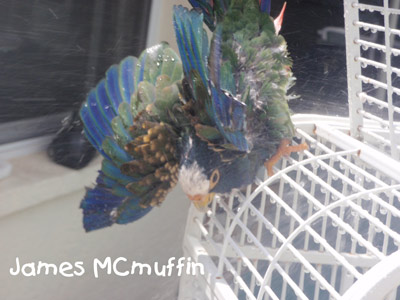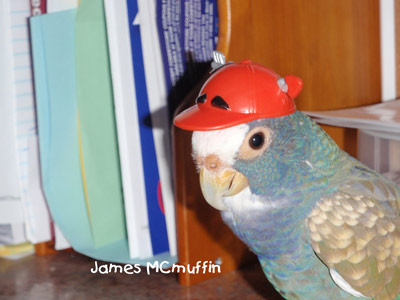 This is James MCmuffin he is a 5 yrs old white cap pionus that lives in Sarasota Florida. He is very smart and has been potty trained since he was 6 month old.  James can say many words such as peek a boo,where is my pretty boy,  come here boo boo, hello, thank you  and stay. James also imitates water sound and sneezes when I sneeze and blow kisses when I ask him for a kiss.  He loves to eat cheese and go for a ride in my car to have his grooming done. He is my baby boy and I love him! January 2011

Bronco


Bronze Wing Pionus


Owner: Michael S.

August 2013
Your Pet Parrot could be placed here next, send in your good digital quality photo and I will place here!
Please put in the email subject line "Viewer's Photos" mail to: jan AT pionusparrot.com
replace the AT with @ and remove spaces in my email address.
Updated: Oct. 5, 2013