Our Viewer's Photos
Page 1 | Page 2 | Page 3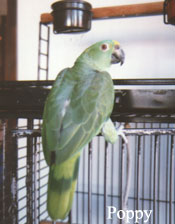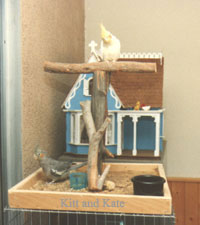 'Poppy' - Yellow Nape Amazon 'Kitt' and 'Kate' - Cockatiels Orange Wings Babies and
Susan M. - Mojave, CA. Jan's First Birds! White Front Amazon Baby also of Jan's

'

Willow

' - Blue Head Pionus

'

Mistletoe

' - Dusky Pionus

Owner Jill Hall - Lancaster, PA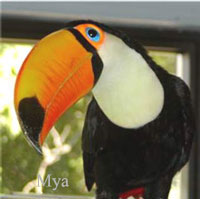 Taco Toucan, 'Mya' - also owned by Jill.
'Crimson' - Red Sided Eclectus

'Gabby' - Umbrella Cockatoo

'

Mr. Muffins

' - African Ringneck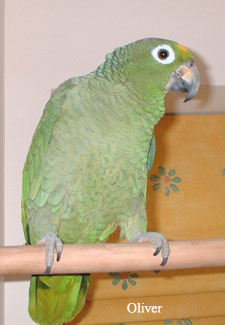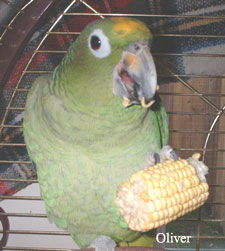 'Oliver' - Mealy Amazon
Owner - Richard Spencer - Tiptree, Essex - England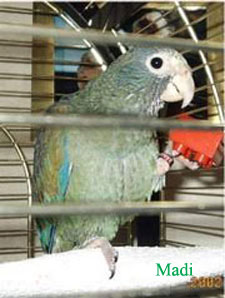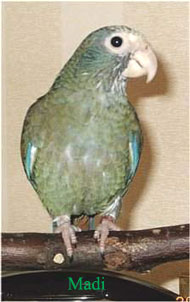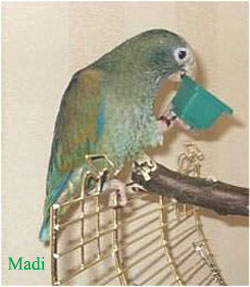 'Madi' - White Cap Pionus Owner - Lee Maddison Staffordshire, England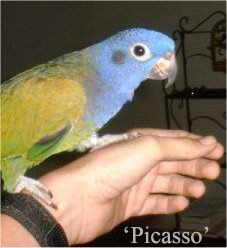 'Pacasso' - Blue Head Pionus
Owner - Mario Perez - Houston, Texas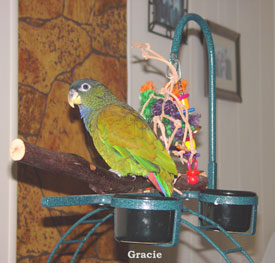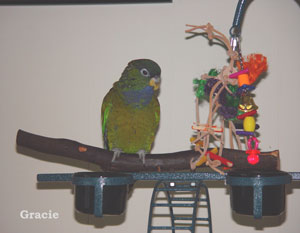 'Gracie' - Maximilian Pionus
Owner - Tammy - Haysville, Kansas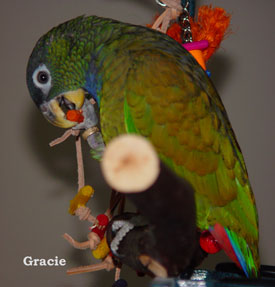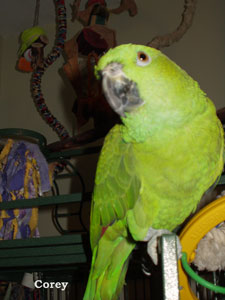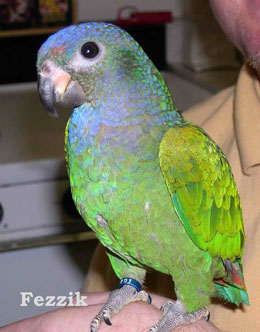 'Corey' - Yellow Nape Amazon 'Fezzik' - Blue Head Pionus
Owner - Lori - Merrimack, New Hampshire Owner - Robert Pierce - Salt Lake City, Utah

Go to Page Two to see more Viewer's Photos.
If anyone has parrot photos that you would like to share, Email Photos to:
jan AT pionusparrot.com
replace the AT with @ and remove spaces in my email address.
Read Here ~ All photos are the property of pionusparrot.com
Photos on this page are the Property of our "Viewer's" that have submitted these photos to us.
Updated Oct. 5, 2013
©2002-2013 Pionus Parrot - All Rights Reserved