Jen's Art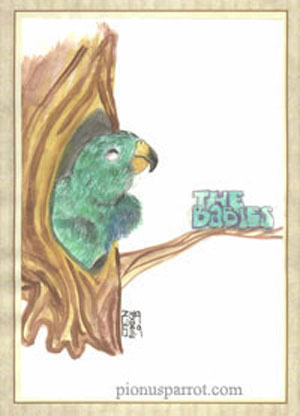 Jen was quick on drawing and painting. She sat on her bed one evening with her best friend and while her friend was holding the baby she quickly sketched out the little baby Maximilian Pionus. In five minutes she had drawn this and then handed it to me in 1999.

Jen was always deep in thought when it came to her art work. She loved art since she was 2 years old, old enough to hold a crayon. While buying her brother toys, all she would be contented with was drawing supplies such as pencils and crayons and paints. Her toys did not entertain her like her interest in drawing did. No matter what we gave her, she lost interest quickly and next thing you knew she was scribbling again!

Jen was enrolled in an Art Instruction School for the last year and a half at the time of her death. She was doing well with it and was a little over half way through it.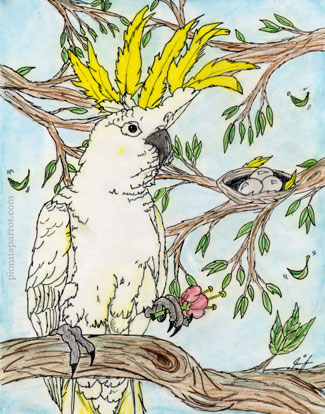 Jen had a love for parrots as well and she had drawn a few of them. She must have drawn this at the age of 15 of a Cockatoo.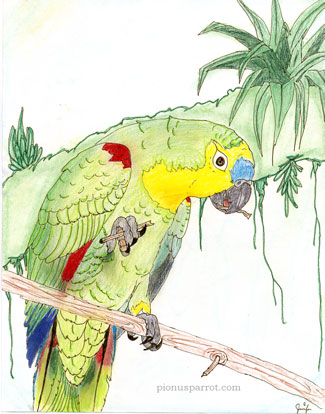 This Blue Front Amazon drawn from looking at our Blue Front, 'Tiki'.
Although Jen didn't always draw in a realistic manner, she had the capability to do so.
Back to Jen's Page Jen at Ren Faire Jen on Vacation
2/2003
All Photos are the property of pionusparrot.com
Please do not reproduce in any way shape or form.
©Pionus Parrot's Website 2001-2013